Radical new version of a passionate tale
A new version of Federico Garcia Lorca's Blood Wedding is coming to Derby Theatre later this month.
Monday, 9th March 2015, 7:47 am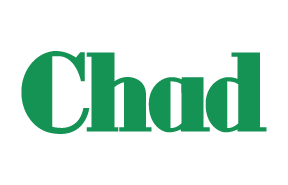 Graeae, Derby Theatre and Dundee Rep Ensemble present this latest take on the story, by David Ireland, and it can be seen from March 17-28.
This radical new version is touring the country after opening in Dundee.
Graeae's artistic director Jenny Sealey directs Lorca's play, which is fuelled by searing lust, love and rebellion.
When a young man and woman are overrun with passion and defy their families, the consequences are fatally heartbreaking in this modern day re-telling of a classic. Passion, rage and bloodshed ensue in a tale that pushes rebellion to its limits.
The consequences are explosive as a wedding party turns sour and two families are torn apart.
All performances of Blood Wedding include a creative combination of BSL interpretation, captioning and audio description.
Graeae Theatre Company is a force for change in world-class theatre, breaking down barriers, challenging preconceptions and boldly placing disabled artists centre stage. Graeae champions accessibility and provides a platform for new generations of Deaf and disabled talent through the creation of trailblazing theatre, at home and internationally. Other recent Graeae productions/co productions which have toured nationally include The Threepenny Opera, The Iron Man, Signs of a Diva and Reasons to be Cheerful.
Graeae's CEO/artistic director Jenny Sealey said: "Someone once said to me 'Lorca did not write Blood Wedding for people like you (deaf and disabled actors) to be in it'.
Graeae, Dundee Rep and Derby Theatre beg to differ and challenge that statement with our adaptation by David Ireland, placing a glorious diversity of people centre stage, all of whom have a right to be there to claim their stake in the narrative."
The play contains scenes of an adult and sexual nature and strong language and is recommended for those aged 14 and over.
Jenny Sealey has been Graeae's artistic director since 1997. In 2009, she was awarded an MBE in the Queen's Honours and became an Artistic Advisor for Unlimited 2012 Festival.
Recent theatre credits for Graeae include an acclaimed spell last year performing The Threepenny Opera at Nottingham Playhouse.
Jenny co-directed the London 2012 Paralympic Opening Ceremony alongside Bradley Hemmings (GDIF).
She also won the Liberty Human Rights Arts Award and was named on the Time Out London and Hospital Club h.Club100 2012 list of the most influential people in the creative industries.
Tickets to see Blood Wedding at Derby Theatre are available by calling the box office on 01332 593939 or by going to www.derbytheatre.co.uk