Could this be latest new low for Saturday TV?
One of the enduring characters created by Matt Lucas in Little Britain was naff stage hypnotist Kenny Craig.
Wednesday, 18th March 2015, 10:48 am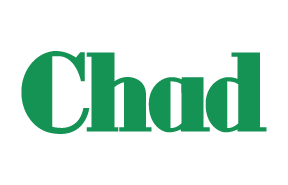 His chat-up lines and magic were equally useless, especially when he brought his victims back to reality, saying: "Three, two, one . . . You're back in the room" as if they had ever been away.
And those thoughts were repeated watching You're Back in the Room (ITV1), another new low for Saturday evening, which made Paddy McGuinness's Take Me Out love date series look like Oscar-winning entertainment.
This new game show format was presented by the ever-busy Philip Schofield, who seemed the only one with his wits about him as five strangers, each of whom had been hypnotised, bungled a series of simple challenges.
This was more than evident as the five had all been "put under" by mentalist Keith Barry, whose triggers ensured that as the tasks got harder so did the chances of their sabotaging any hope of winning the £25,000 cash prize.
It might be fun for some, but this mix of humiliation and embarrassment passing for entertainment should have been accompanied by a health warning for participants . . . and viewers.
However, that's not the case with the poignant comedy drama Nurse (BBC2, Tuesday). This four-part series excels with talented Paul Whitehouse playing eight different characters whose lives are connected by Liz, an overstretched community mental health nurse.
So on her travels around her patch, Liz (Esther Coles) encounters a mixed bunch of patients, family and friends, with Whitehouse popping up as nosey neighbour Maurice, overweight Graham, elderly rake Herbert and agoraphobic Billy.
Liz's car is her mobile office, but if you tune into ITV1 tomorrow you may well be humming "The wheels on the bus go round and round."
That's the introduction to Double Decker Driving School, which gets up close and personal as it focuses on the ultra-competitive world of trainee London bus drivers.
And its no wonder as there are 20 applicants for every place on the intensive, six-week course, checking out just how well the would-be drivers can handle a ten-ton bus through the capital's overcrowded streets.
For more space, get your passports ready to join inveterate traveller Simon Reeve as he's out and about again, this time taking a four-week trip through warmer climes in Caribbean (BBC2).
This Sunday's opener starts on the island of Hispaniola, travelling onto the Dominican Republic, then Haiti, before reaching Puerto Rico.
For those who have "been there, done that" they could always stay at home on Friday and catch a rare eclipse of the sun. Astronomy buffs Dr Brian Cox and Dara O'Briain guide us through this spectacular event being charted by Stargazing Live (BBC2, Wednesday-Friday) as it reaches it zenith from 9am onwards (it's around 9.32am for Nottingham) as the Moon passes between the Sun and the Earth. Miss it, and you will have to wait until September 2090 for another chance.